RACES
Apr 17, 2018 15:04:18 GMT -5
Post by Admin on Apr 17, 2018 15:04:18 GMT -5
RACES
The world of One Piece is home to a large variety of intelligent beings, besides humans, having created their own cultures, traditions, sources of technology and communities. These beings reside not only on land, but under the sea, and even in the sky. All of them have developed unique mental and physical adaptations to their own individual environments. So, let's get into what makes every race special.
Hybrid Note:
When creating a Hybrid character, that Hybrid character may only have the
Perks
of one race.
---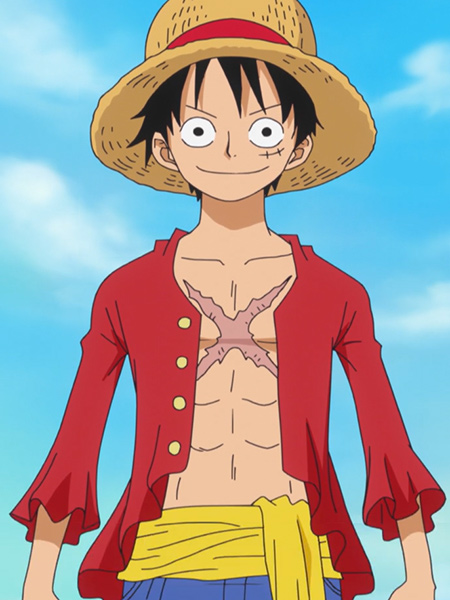 Human: Starting off with the most common of all the races, we have Humans. Known as the most dominant race in the world, they outnumber all other races. Most islands are inhabited by Humans. There is nothing too out of the ordinary about the Human race besides that they are known as the most talented race among the rest. Max Height is 11 Feet. Humans can be up to 25 feet tall if they register a Talent titled 'Tall Human' upon character creation. However, in rare cases does being that tall benefit a character.
Perk: Three Extra Talents upon Character Creation! Begins with a total of five Talents.
---
Fishman:
A humanoid species very similar to Humans but instead of residing usually on land, A Fishman tends to reside within the sea. Fishmen can have a variety of skin colors, ranging from red to blue. A Fishman will always resemble some type of Sea Animal, having characteristics of that Sea Animal. Max Height is 40 Feet, however, most are usually under 20 Feet.
Perk:
May start off in the Grand Line or the Blues. Able to live and breath in the water with no problem. An extra Rank boost of speed in water. An extra Rank boost of strength. An extra Talent upon Character Creation! Begins with a total of three Talents.
---
Sky People:
A very humanoid species that typically have wings on their backs, either pointing upward, downward or upward but smaller depending on what variant of Sky Person they are. Their wings allow them to glide and stay afloat in the air for one post, though their wings aren't actually flapping but instead acting like a hang glider. Sky People do not tend to call themselves 'Sky People' and rather prefer either Skypian, Shandorian, or Birkan. This race is pretty much identical to Humans, however, their culture and way of battle are almost always reliant on the usage of Dials.
Perk:
May start off in either the Grand Line or the Blues with no Talent needed. Proficient in using Dials and can begin with a single Dial of Rookie Rank that can be upgraded. Can glide and stay afloat in the air (while gliding somewhere) for a single post once every thread they are in. Two Extra Talents upon Character Creation! Begins with a total of four Talents.
Note:
Sky People and Hybrid Sky People must have chosen the Sky People Perk and must have wings to glide.
---
Cyborg/Mechanofolk:
A broad spectrum term to refer to the people of the world who have undergone surgeries either for their personal reasons or through the means of an outside party. These are the cyborgs, Pacifista, robots, and what have you. They can be of any race originally, however, they are not considered hybrids for the reason that they have chosen to become more machine than what they were before. Many cyborgs and mechanical folk are easily identifiable through strange markings on their body, huge deformities to their appearance, or flat out metallic plating on their bodies.
Perk:
As they have no human innards to take in an alternate power source, they have a boundless amount of stamina. Mechanofolk are able to fight with their base stamina and use a reserve of an extra fuel source (such as soda or the like) to supe up their attacks to the next rank or continue to move on after their endurance or stamina are burned up. Fuel sources are all priced at 10k
beli
per fuel source that can recover their amount of stamina in an instant (Purchase them at Market and Trade).
Note:
Mechanofolk must take time to repair any damaged parts or make upgrades to their body, as they are free from humanoid limitations of injury. All Mechanofolk should have a Repairer Talent to fix themselves up. See Profession Talents
Here
.
---
Mermaid: A humanoid race born of the sea, they can range from dwarf to beyond average human size (or giant in one rare case). They are easily identified by having a humanoid upper body and a fish-like lower body. The species of fish can be anything and their humanoid features can run the gambit from full human to full Fishman, but they must have a lower body of a fish. At a certain age of maturity, merfolk can come out of the ocean and walk on two legs by transforming their tail. However, this leaves their feet fin shaped.

Perk: May start off in either the Grand Line or the Blues with no Talent needed. Merfolk are able to breathe in the water and are known to be the fastest swimmers in the entire world, merfolk are allowed to move two ranks higher than their average speed while in water, but this forces their tail to show. They have one extra

Note: Merfolk are considered a rarity outside of Fishman Island, as such are prone to be targeted by pirates or slavers for the purpose of selling into slavery.


---
Dwarf: Little people from Tottoland, they are noted for being able to fit in the palm of an average human's hand. They are also easily noted for their fluffy tail that is about as big as their body. Features of Dwarves can run the gambit, but they are also notorious for having strength beyond a dozen average humans and speed unlike no other on land. A crew of ten dwarves can run an entire ship on their own due to their strength and speed.

Perk: May start off in either the Grand Line or the Blues with no Talent needed. Dwarves can move a rank faster on land and have the ability to access strength beyond their rank temporarily. They can start either in the blues or in paradise.

Note: Dwarves are also easily bribed, fooled, bamboozled, what-have-you. Anyone can easily convince them that they are a king, the story doesn't even need to be good for it to be believed.


---
Long Arm:
Easily spotted for longer than average arms and three joints in said arms, Long Arm tribesmen are famous for their namesake, along with this they are known for being much stronger in the upper body for the collection of new muscles and bones in their bodies. A long arm can run the gambit from a normal human's height to just under what Whitebeard (from the canon) was known to be.
Perk:
May start off in either the Grand Line or the Blues with no Talent needed. Any techniques involving the arms of a Long Arm are bumped up by one rank. They have two extra Talents.
---
Long Leg: Like their Long Arm cousins, the Long Leg tribe is famous for its namesake. Unlike the Long Arms, though the Long Legs simply have regular legs, they are just much longer (and usually much more muscular). Due to this, a Long Leg's average height is seven feet high.

Perk: May start off in either the Grand Line or the Blues with no Talent needed. Any technique involving the legs is bumped up by one rank. They have two extra Talents.


---
Giant:
Self-explanatory, these are giants. A giant is anyone that is fifteen feet (shortest recorded giant) to larger than Marineford (the marine HQ though this is a rare case). Giants are easily spotted, and from far away too. These people tend to keep to themselves as people often misunderstand a giant or feel threatened by their size. On the bright side, they can swim through the ocean from island to island, but their ships are also that much bigger.
Perk:
May start off in either the Grand Line or the Blues with no Talent needed. A giant's power is passively one Rank higher. They have two extra Talents.
Note:
A giant has to be quite careful if they socialize with normal sized people, and any crew they are on should keep in mind their friend's size!
---
Mink:
Furry folk, not to be confused with people who have eaten Zoan fruits, these are an anthropomorphic collection of people that can be any mammalian creature (no reptile, insect, avian, etc. minks have been observed yet). Their size averages to just over human average height and up to just under Whitebeard's size.
Perk:
May start off in either the Grand Line or the Blues with no Talent needed. A mink, from birth, has the unique ability to both be capable of fighting for themselves to channeling a power called Electro, channeling static electricity from their fur outside of their body into their foes directly through contact or at a range. They have one extra Talent.
Note:
All minks can train to become able to use what is called the Sulong form. This is something that enhances all abilities of a mink by
one Rank
for a set amount of time. This also causes extreme exhaustion for half the set time that their Sulong form was active and inability to distinguish friend from foe if not trained properly. To train your Sulong form, a thread must be made on a real day of a full moon where your mink trains under the full moon in that thread. The thread of training must total up to one thousand wordcount and then a Talent must be registered titled "Sulong Form".
---
Kuja:
Not really a race, but a specific tribe of humans that make their home on Amazon Lily. They are an all female tribe of people who are skilled in the art of haki, trained in it from a young age. As humans, they have the same height limits as humans. There is nothing special to note about them other than their innate strength in haki.
Perk: May start off in either the Grand Line or the Blues with no Talent needed. May register a Super Talent for observation or armament haki before they reach Journeyman. They begin with an extra two Talents, for a total of four Talents.

Note: Because of their self imposed isolation from the rest of the world, they are often very culture shocked by things from the outside world.