Post by Deleted on Jun 6, 2018 11:00:34 GMT -5
Erik found himself aboard a Marine vessel again en route to another island within this Blue. The green haired chore boy stood at the front of the ship with a calm yet energetic smile almost. He was excited to see more islands, and was a bit relieved to be off of that Logue island place. There was nothing really bad about it. Only crime happening there were on petty levels which is partially the reason Erik didn't want to be around there for long. Sure it's great that not much bad was happening there, but the teen wanted to prove himself that he could develop into a great Marine just like his father, and his father before him! Plus, he wanted to get his mind off of that girl he had met there. Just the thought of her...of girls in general made his cheeks light up.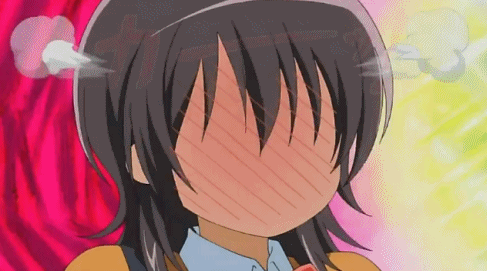 The idea of being...close to one caused the poor guy to grip on the edge of the ship hard with his hands as his entire face turned changed colors. Some of the Ensigns who were close by noticed the tomato faced boy, looking at each other puzzled. "Looks like the new kid got himself a little sea sick!" One of the Marines said, leading the others to begin laughing, and chuckling. It was enough to bring Erik back to reality, shaking his head before turning around to see his laughing comrades. "U-uhh!!" Erik panicked, looking around quickly until he noticed the mop resting beside him which he was using earlier. Quickly, Erik went back to work as if nothing happened, looking away from the Marines who had begun to disperse, going back to their duties, or conversations. Once the laughing had died down, Erik stopped, and peeked behind him. Everyone was back to their own things, leading Erik to sigh in relief before turning around, looking up at the beautiful blue sky without a cloud in sight. The sun shined bright, showing that it will be another great day...hopefully.
"We will be arriving at Conomi very shortly!"
A voice came ringing over the main den den mushi like loud speaker for all on the boat to hear. With that, the others began packing up, and getting ready. Erik on the other hand was already packed, waiting by the exit of the ship so he could be the first off when they dock. Some of the marines once again chuckled to themselves about the green eyed boy's awkward, and excited behaviors. This time, Erik didn't notice. His attention was fixated on the main island he could see from the distance. He placed the bag with his belongings over his back with a small grin developing on his face as ideas of what could possibly await him rushes through the chore boy's mind.
WC - 467