Post by Finn Williams on Aug 6, 2018 21:34:14 GMT -5
"I came to this strange world hoping I could learn a bit about how to give and take"
Full Name: Williams, Finn


Alias/Nickname:

Mister Spade




Race:

Human




Gender:

Male




Age:

19




Faction:

Pirate





---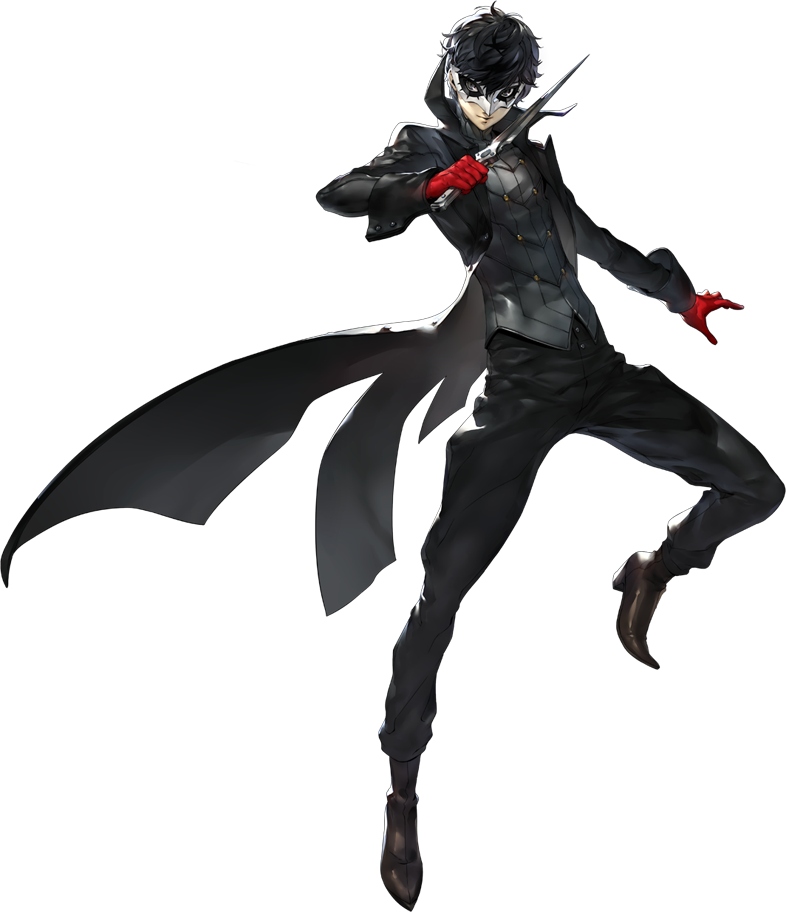 Hair Color:
Black
Eye Color:
Grey/Red
Height:
6'1 feet
Weight:
145 pounds
---




Personality:

Finn Williams is a cool-headed yet occasionally reckless young man, with a burning desire for fame and wealth. Raised in a comfortable yet boring family, he craved excitement that the life of a pirate offered. At the start of his journey as a pirate, Finn was very innocent and naive about how the world worked, but shortly after facing numerous trials and dangerous situations, his innocence and naivete turned into pragmatism and caution.





Despite this, Finn still maintains a relatively friendly and joyous attitude, especially towards other people who maintain the same mentality as him, that life is a journey to be enjoyed. Following this mentality, Finn enjoys good food, the company of beautiful women, excessive wealth, and absolute power. He wishes to be respected by his allies and feared by his foes.





Finn became a pirate in part as a desire for power. He did not want to be an average "worker" like his parents were, he saw the lives they carried out and found it humiliating, working for other people and not having the freedom to live their life as they wished. Being a pirate offered the freedom that Finn craved, and that was the path he embarked upon, with no regrets or fears.





Likes:

Finn enjoys eating good food (particularly sweet yellow curry), being in the company of beautiful women, being in the

possession

of excessive riches, and feeling important and/or powerful. He enjoys freedom and lashes out when he feels that he is being controlled or deprived of his freedom.

Finn is also conscious of how he dresses, and he likes picking out high-quality, designer clothing.



Dislikes: Finn hates the feeling of being controlled or told what to do, and he has a tendency of doing exactly the opposite as a form of rebellion. Finn also dislikes people who are violent or evil just for the sake of it. As a pirate, Finn tries to avoid harming innocent people, although he is not quite above robbing them. Finn also dislike hot and humid temperatures, and enjoys a nice, mild spring or autumn day. As a result, he can generally be found indoors during the summer, especially on very hot days.



Moral Alignment:

Neutral Evil






---
History:
Finn Williams is a fairly typical pirate, who entered the business in search of wealth and infamy. Born to an ordinary, middle-class family in East Blue, Finn desired more than just the mundane mediocrity his parents seemed to live in. They had both came from poor backgrounds, having witnessed violence and despair their entire lives, and they were proud of the peaceful, comfortable upbringing they were able to provide Finn and his siblings, but Finn wanted more.
Seeking out wealth and fame, Finn left his comfortable home, trying to add some excitement and danger into his milquetoast life. The most danger Finn had ever faced prior to his induction as a Pirate was grade-school bullies, whom Finn was able to quickly depose of. Worried for his safety, Finn's parents pleaded with him to stay home, to try to life an honest life, but Finn could not be convinced otherwise, his heart was set towards becoming a world-famous pirate, the one who would be the King of Pirates. Without even a weapon of his own, Finn left his home in search of a better life, not knowing the dangers and difficulties that laid ahead of him.
Shortly after Finn left his home, he discovered that the world was unforgiving and cruel, having to fight off other Pirates, bandits, wild animals, and Marines in order to survive. One day, Finn encountered a traveling merchant, and robbed him of his wares, despite the other man's desperate pleading. He told Finn that the goods were his entire livelihood, and if he lost them, he would surely be unable to repay his debts and would end up dead. Toughened by the hard conditions of a pirate's life, Finn had no sympathy to spare, and left the man with nothing but the clothes on his back.
Upon searching through the merchant's stolen wares, Finn discovered an odd-looking, over-sized fruit. He was not sure if it was valuable, but decided to eat it, as he was famished from a lack of food and lack of money. The fruit had an incredibly bitter taste, but Finn discovered that he had gained incredibly odd powers as a result of eating the strange fruit owned by the traveling merchant. Finn sailed out to sea once again, determined to become the strongest pirate in East Blue, and then head to the Grand Line, with the help of his newfound powers.
Face Claim:
Persona 5 - Akira Kurusu